One of the thousand reasons to spend your holidays in Sicily during the summer months has got to be the stunning top 5 beaches in Sicily. So many beaches all so different from each other, Sicily's beautiful beaches will take your breath away. With more than 1,500km of coastline, Sicily has beaches of every kind. Here are our top 5 beaches in Sicily, from the North West to the South East.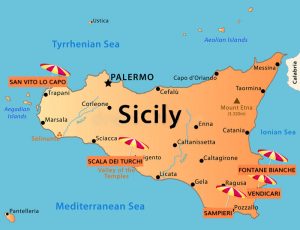 SAN VITO LO CAPO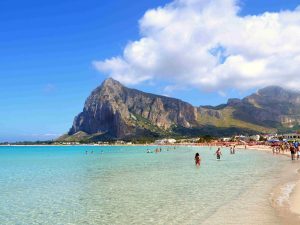 First of our top 5 beaches in Sicily and known as the "Sicilian Caribbean", the gorgeous beach of San Vito Lo Capo is in a bay between spectacular mountains that seem to melt into the sea. And indeed it is famous for those that like to go free climbing! The beach is the epitome of the Mediterranean: fine white sands, crystal clear waters and a marvellous view over the Zingaro NatureReserve.
SCALA DEI TURCHI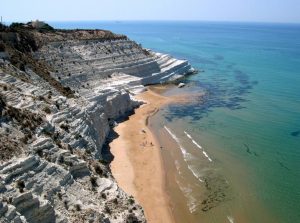 With its bright white rocks and breathtaking beauty, the 'Scala dei Turchi' (the Turkish steps) is one of the most famous beaches in all of Sicily. In the zone of Realmonte, a little village close to Agrigento, the steps are essentially formed out of limestone and clay. As if this weren't enough, the gentle shape of the rocks appears to be just like a flight of steps. Here you will find some lovely rocky little beaches with some sandy stretches.
FONTANE BIANCHE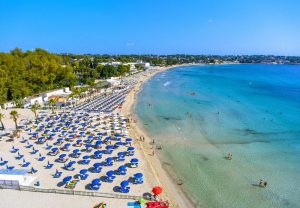 Just 15km from Syracuse, 'Fontane Bianche' beache (White fountains) takes its name from the many freshwater springs that rise up on the sea bed. A perfect paradise for divers and lovers of fishing, because once you get beyond the lido there are some magical cliffs to explore. Here the sand is bright white, the sea water cobalt blue, and the coastline wild. Along the 3kms of beach there are many lidos that rent out equipment for various watersports.
SAMPIERI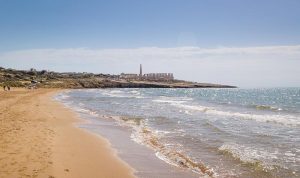 This beach, not far from Scicli, stretches for 3kms and is considered one of the most beautiful sandy beaches on the whole of the island. Loved by young people because of its beach bar and entertainment, this beach has shallow waters and golden sands. As well as the beach, you've also got to visit the charming Fornace Penna, a fascinating architectural structure, by the sea, which got destroyed in a fire in 1924.
VENDICARI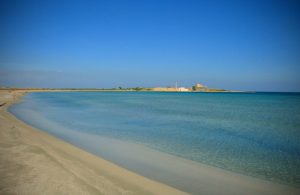 Ph ©credit www.italyroute.com
And last but not least of our top 5 beaches in Sicily, in the heart of the Vendicari Nature Reserve, you'll find a nature lover's paradise which will simply leave you speechless with its untouched beauty. At Vendicari the sand is fine and golden, the beach shallow-shelving, and the water crystal clear!
Discover all our excursions to reach the best beaches in Sicily on Sicilying!