Around Sicily there are many archipelagos that are to be found and each of them has its strong points and beauties. Aeolian islands boating holidays are some of the most exciting experiences to take part to.
Come with us and discover the most beautiful coves in the Aeolian Islands!
There are several ways to reach these islands from mainland: fast boats and slow boats; quick tours or several weeks vacations.
However, what is the best way to explore the hidden corners of these magnificent places?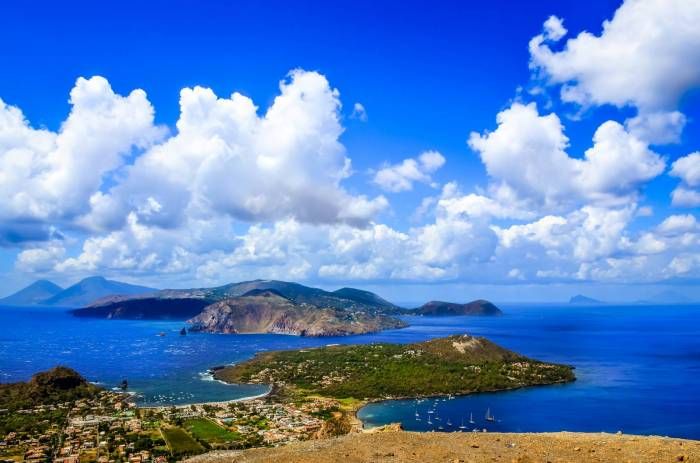 For those who wish to go beyond the most popular destinations, avoiding crowded spots, a sailing boat holiday could be the most ideal solution.
This is also the best way to discover the most beautiful and isolated beaches around the Aeolian islands that are most difficult to reach from mainland.
Following to this you will find our list of the most beautiful and least crowded beaches that will be a great a location for some of the greatest swims of your life!
LIPARI
SPIAGGIA DI VALLE MURIA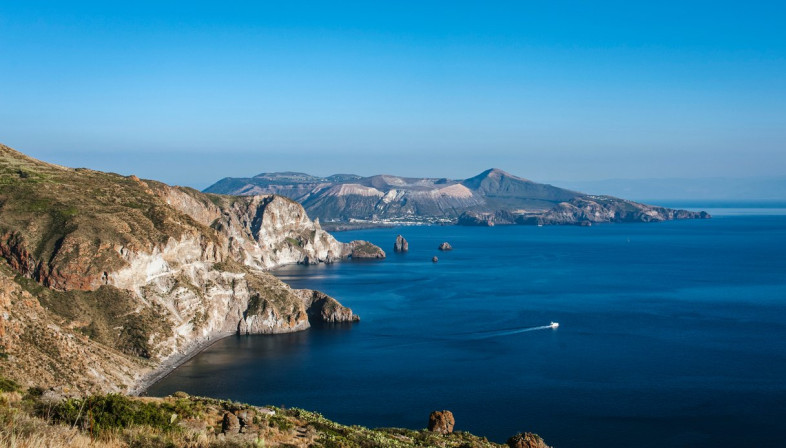 An incredible volcanic beach, made of tiny black and red stones.
While it is hard to reach from the land, it just offers a magical landscape reaching it from the sea. You will also be able to cherish long dives and relaxing swims.
VULCANO
PISCINA DI VENERE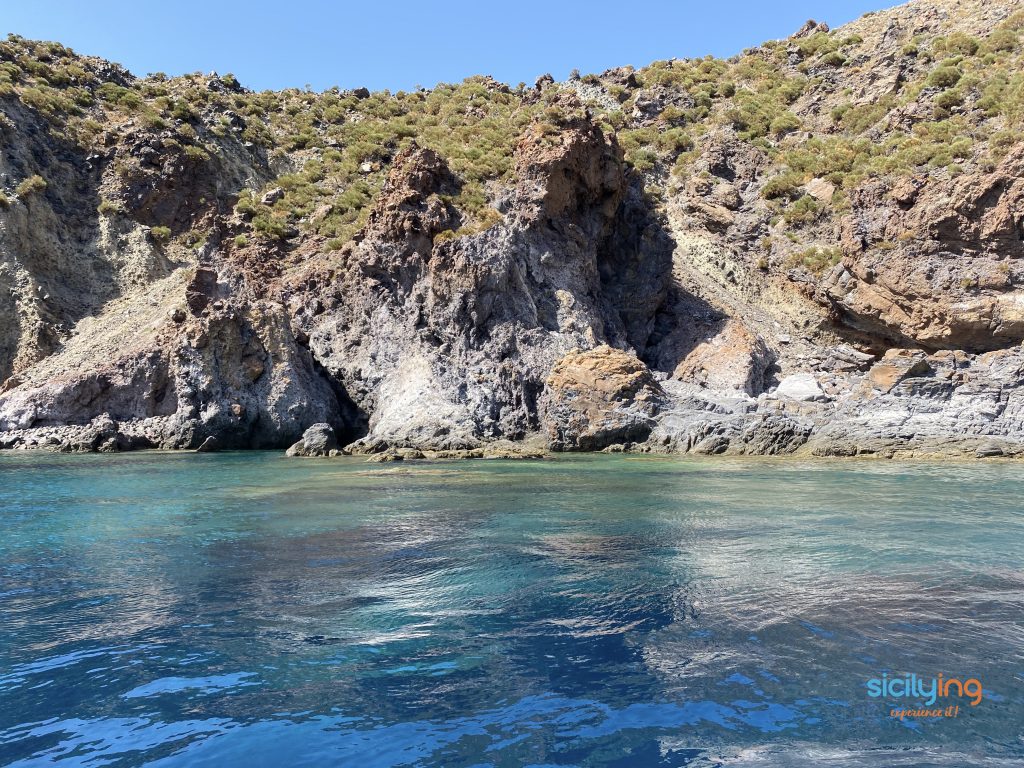 A natural cove nestled among turf and basalt cliffs and washed by crystalline waters that nuance from blue to turquoise. This little paradise is situated near the Grotta del Cavallo, a very popular spot.
STROMBOLI
SCIARA DEL FUOCO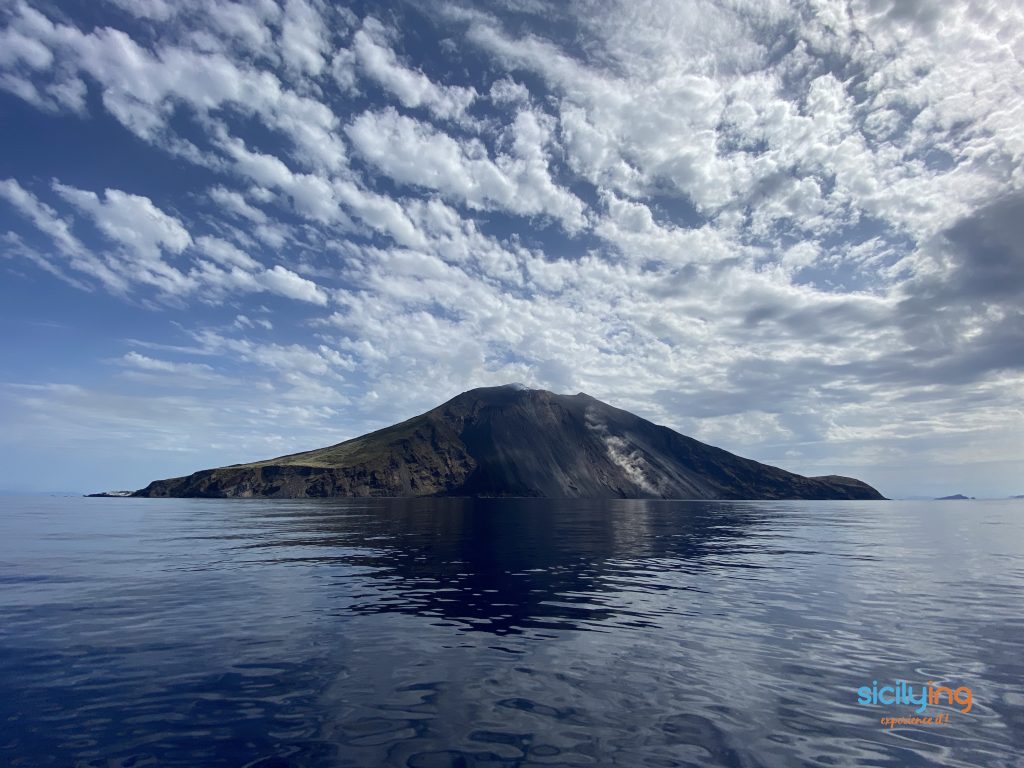 This is not a real cove (it is also forbidden to get close to the coast because of some very strict regulations) but it offers a unique sight and a shade of blue that is impossible to find elsewhere. This is the Sciara del Fuoco, literally "the Fire's path", it is a natural theatre that offers indescribable moments!
PANAREA
CALA JUNCO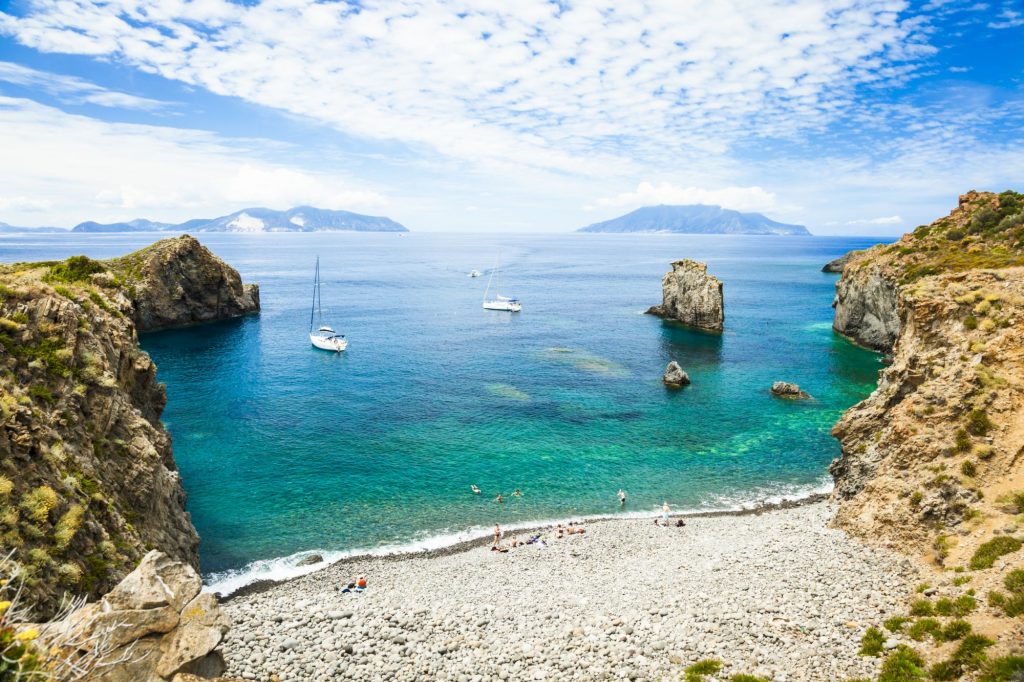 This is probably one of the most beautiful beach of the island and one of the most charming of the Mediterraean Sea. This is a light-colored pebble magical beach enclosed in a cliff that looks like an amphitheater. There is also a dirt road that leads to this cove.
SALINA
CAPOFARO COVES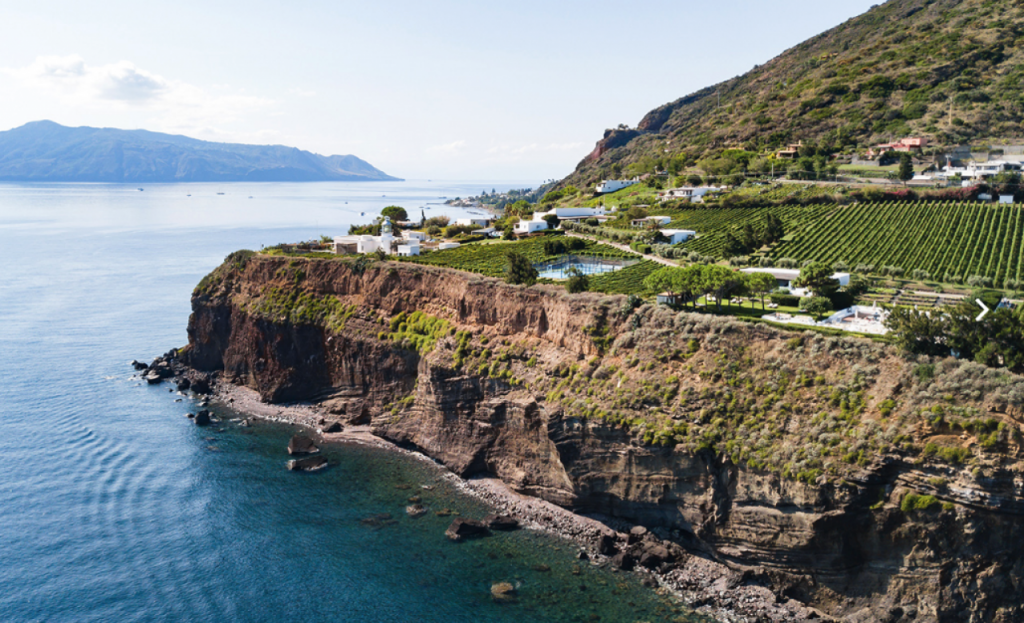 You will hardly find anybody else suggesting this place to you. This is however, in our opinion, a great location to relax aboard a comfortable boat! The transparent waters and the total silence will lull you and will make you feel incredibly well.
FILICUDI
FILO DI LORANI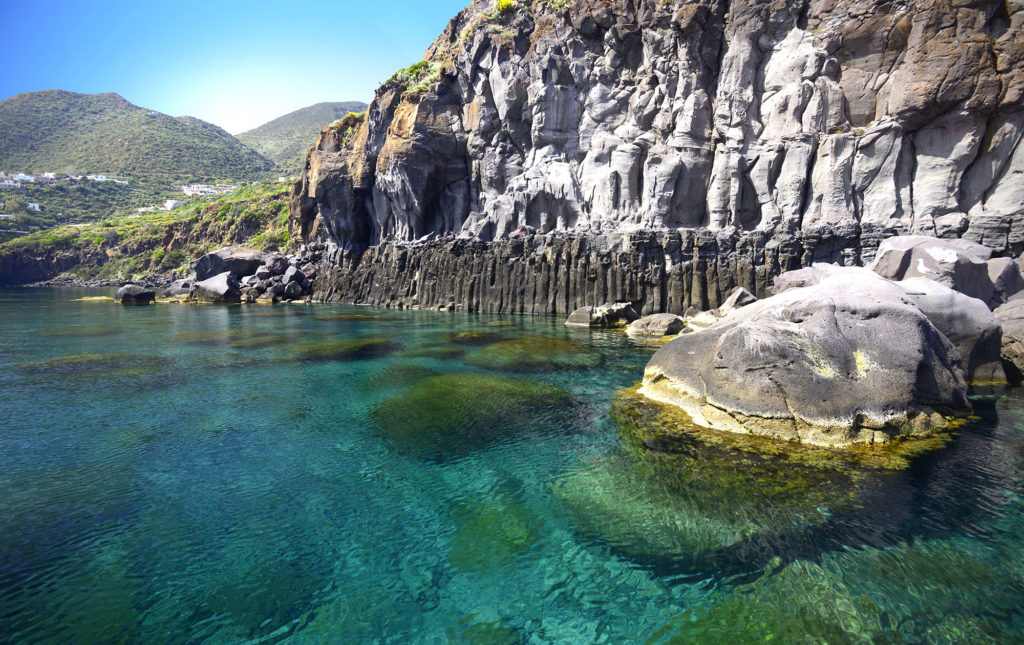 The "thread of Lorani" is a long basalt cliff that is found on the southern side of Filicudi, in between Capo Graziano and Pecorini. It is possible to reach this place by boat or even swimming from Pecorini even though it is a bit of a strenuous swim. The crystalline waters take any imaginable nuance of blue and will make your dives and swims unique.
ALICUDI
SCOGLIO GALERA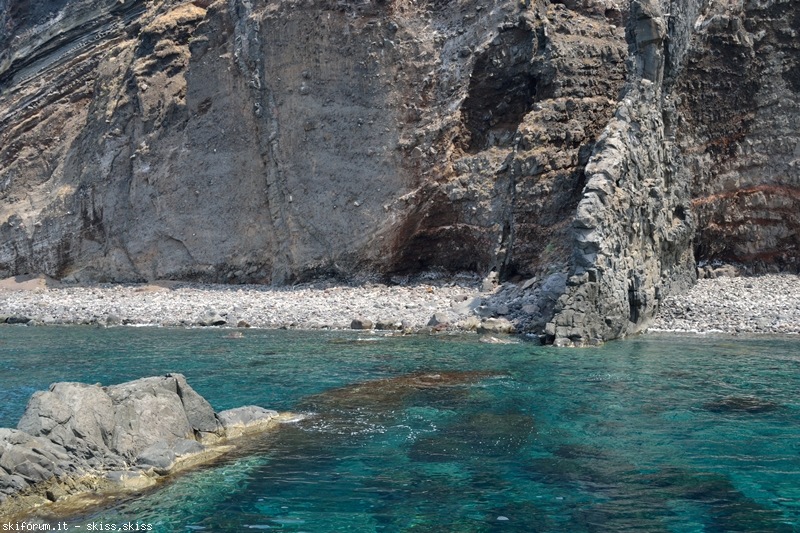 You can find such wonder of nature in the northern side of the island. The Scoglio di Galera, very visible from the sea, represents a very isolated and intimate spot where to break far away from the crowded beaches of the islet.
These are, in our opinion, the best places to look for if you are interested in isolated beaches far from the maritime traffic.
We advise you to travel around on a sailing boat, the most adventurous and relaxing way to fully enjoy the beauties of the Aeolian Islands. It is going to be a great trip!