Erice is considered one of Sicily's hidden treasures because it is an ancient medieval village located on top of Mount Erice, about 750 meters above sea level.
Characterized by its narrow cobblestone streets, stone balconies, and terracotta-roofed houses, Erice is one of Sicily's hidden treasures, definitely worth a visit.
It offers breathtaking views of the west coast of Sicily.

The history of Erice dates back to the pre-Roman period.
The city was founded by the Elymians, a people who inhabited the western part of Sicily.
Over the centuries, Erice has been influenced by many different cultures, including Greek, Roman, Arab, and Norman, and this is reflected in its historical and artistic monuments.
One of the main points of interest in Erice is definitely the Castle of Venus, a Norman fortress that dominates the city from above.
Built in the 12th century, the castle offers spectacular views of the coast and surrounding islands. Another major attraction is St. Martin's Church, a 12th-century Romanesque church that has some medieval frescoes inside.

Erice is not only history and culture: the village also offers many opportunities for nature and landscape lovers.
Mount Cofano, a nature park located just a few kilometers from Erice, offers scenic hikes and hiking trails for nature lovers.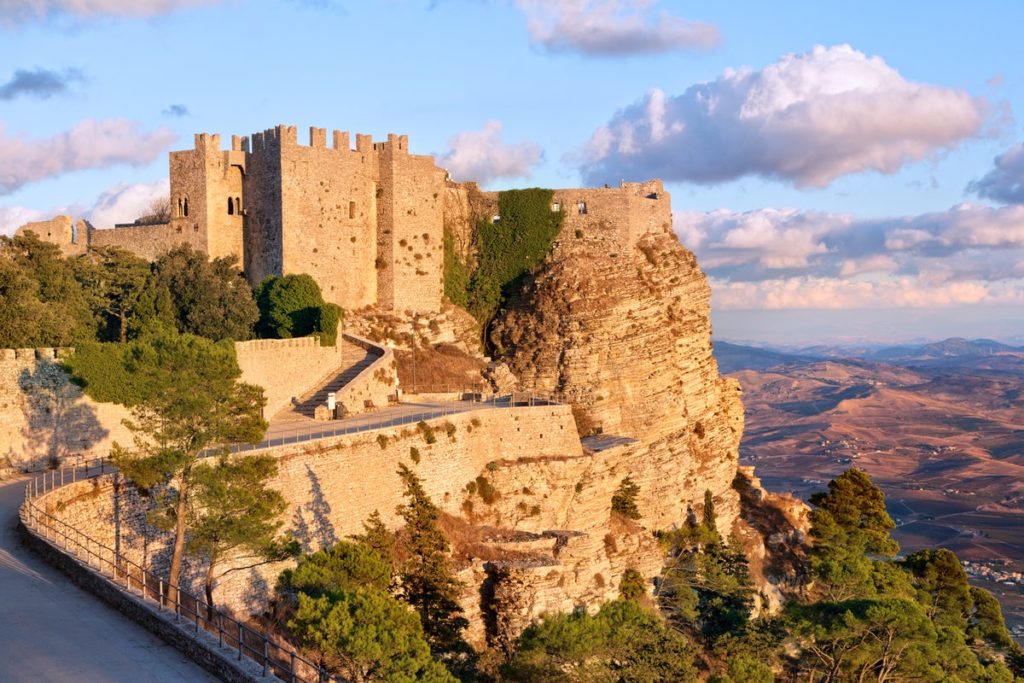 In addition, the beaches of San Vito Lo Capo and Trapani are easily accessible by car from Erice, and offer crystal clear sea and breathtaking scenery.

The gastronomy of Erice is another attraction not to be missed; this village is famous for its typical sweets:
sicilian cannoli,
the cassatelle,
the genovesi,
and the almond paste.
In addition, Erice is also known for its wines, particularly Marsala, a fortified wine produced in the surrounding area.
In summary, Erice is a hidden jewel of Sicily that offers a unique experience to its visitors, thanks to its rich history, breathtaking landscape, and delicious gastronomy.
A visit to Erice is a must for anyone in Sicily, and it promises to leave an indelible impression in the minds and hearts of those who visit!
Discover with Sicilying all the wonders, hidden and otherwise, of Sicily!