Are you looking for an unforgettable experience that will allow you to escape the routine and experience a unique adventure?
The Alcantara Gorges in Sicily is the perfect destination.
In this article, we will take you through the wonders of this place and show you how to book an experience that will bring you authentic emotions!
The Alcantara Gorges: an oasis of wild beauty
The Alcantara Gorges are a unique creation of nature, a place where crystal clear water has carved deep gorges between basalt walls. This natural spectacle offers breathtaking views and a feeling of isolation from the daily hustle and bustle. Let the sound of water flowing through the rocks and the smell of fresh air transport you to another dimension.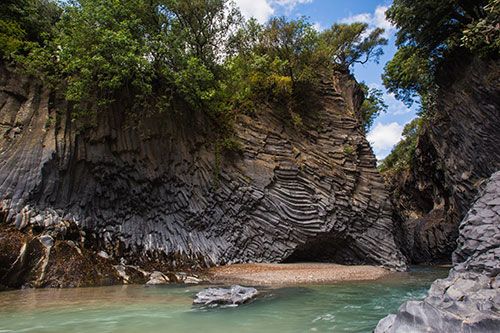 When do you recommend visiting them?
It is possible to visit this location in both summer and winter.
In winter, when the waters rise in level, the Gorges offer fascinating and unforgettable scenery, as one of the trails allows visitors to witness live the tumultuous flow of the floodwaters.
In summer, on the other hand, the gorges are passable when the river water is low for between 50m and 200m. From the very beginning of the trail, the water level easily reaches waist high, and entire chunks of the journey must often be swum.
Normally the riverbed is passable from May to September and the route is less challenging. The rest of the year one can only get to the mouth of the gorges. The descent on foot provides a nice overall view of the initial part of the gorges while the ascent can be done by elevator.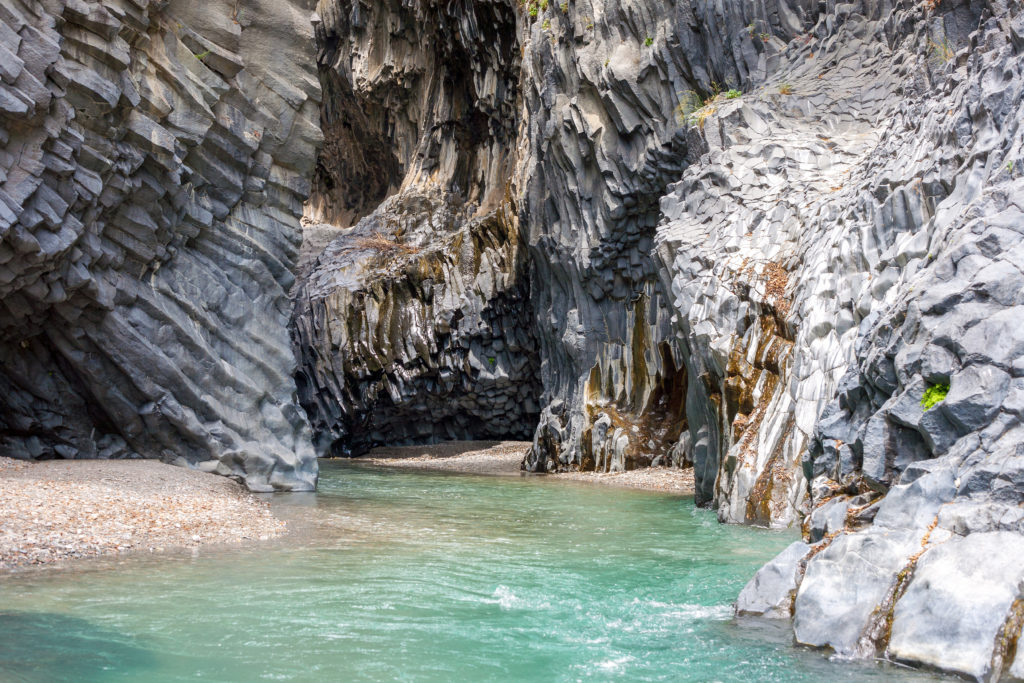 What activities are there?
See the Alcantara Gorge from a different angle, choose an adventure that will make you feel alive like never before.
Bodyrafting is an experience that allows you to challenge the rapids of the Alcantara River, gliding through canyons and letting the adrenaline flow through you.
You can immerse yourself in the wilderness with an ATV tour , exploring dirt trails, forests and hills hills with panoramic views, while the engine roars beneath you!
Another out-of-the-box experience to venture into wild lands and unexplored territories is aboard a 4×4 jeep. Drive through winding trails and breathtaking scenery as you soak in the unspoiled beauty of nature.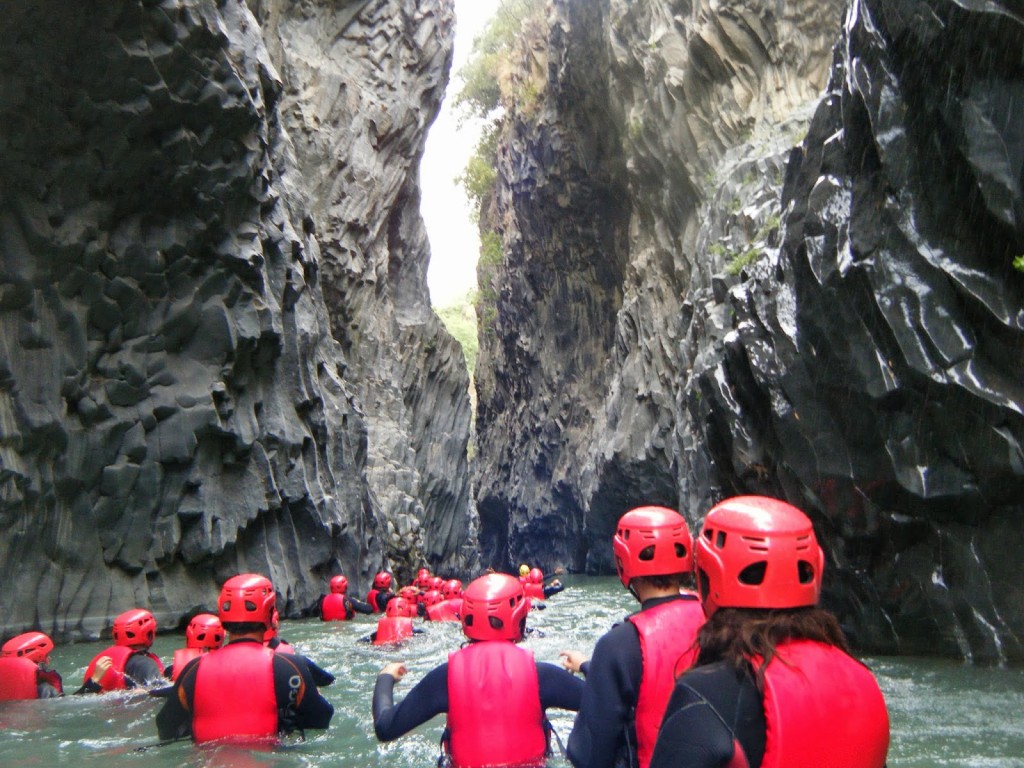 Our experts will be by your side to help you discover secret places, spectacular viewpoints and fascinating local attractions.
Feel the excitement growing as you overcome obstacles, cross rivers, and plunge into adventures that will leave you breathless!
Useful tips
We recommend comfortable and sporty clothing, sneakers or hiking shoes.
Don't forget sunscreen especially in summer periods.
Always respect the marked trails and delimitations and fences, never leave the paths and routes specially marked.
Please remember that the waters are icy so we recommend boots, dungarees and/or wetsuits.
You can rent suitable equipment directly inside the Alcantara Gorges Botanical and Geological Park.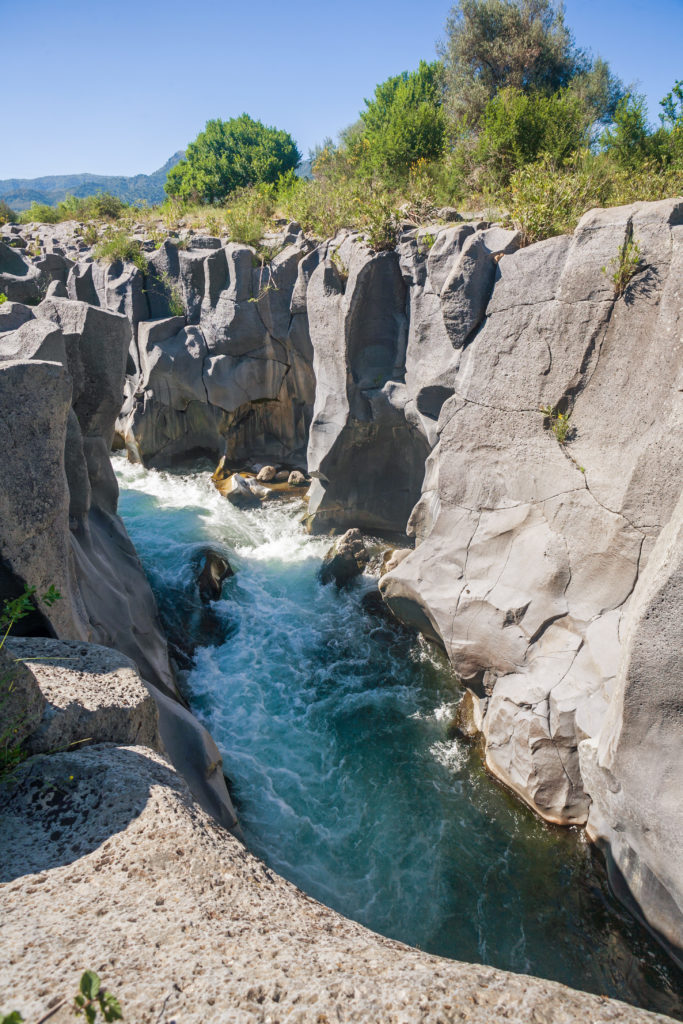 Your extraordinary trip to the Alcantara Gorges is waiting for you!