Thanks to the exciting quad bike excursions in Agrigento, you will have the opportunity to immerse yourself in a unique experience between the sea and the mountains, admire breathtaking views and discover the Agrigento area in a whole new way!
For whom are quad biking excursions ideal?
The quad bike is a four-wheeled motorcycle perfect for lovers of adventure and off-road riding. We recommend organizing this experience with a group of friends looking for outdoor fun, but also with your family if you want to visit the Agrigento area in an alternative way.
To drive the quad bike you only need an ordinary B license or from 16 years old and up an A1 license, we remind you that minors cannot carry passengers, even if they have an A1 license.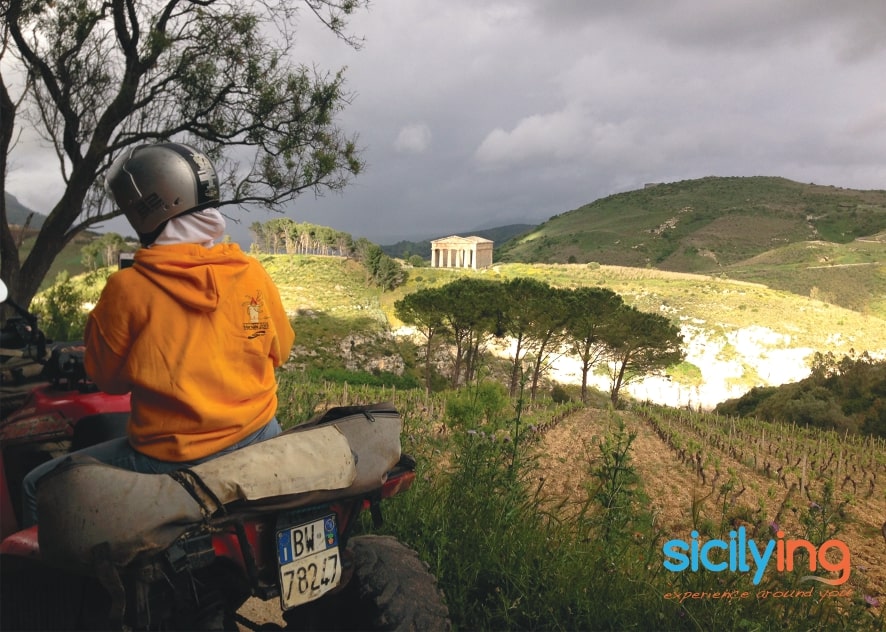 To fully enjoy this exciting experience, during an initial briefing, all necessary instructions will be provided by our experienced guides and drivers. You can drive alone or in pairs, taking turns driving.
Our tours lead to enchanting places in the province of Agrigento, such as rivers, wooded areas, and sea views, offering unique itineraries to discover.
An experience to experience at least once in a lifetime
An ATV excursion offers the opportunity to explore terrain of all kinds, from dirt trails to streams, from forests to mountain slopes. Guaranteeing adrenaline-fueled thrills and adventures, quad biking allows you to connect with nature in an authentic way.
To get on an ATV is to challenge oneself, to challenge the environment, and to have an experience far removed from the daily routine. The feeling of freedom offered by the ATV allows you to overcome obstacles that other vehicles dare not face, giving you unforgettable emotions and adventures that will remain with you forever.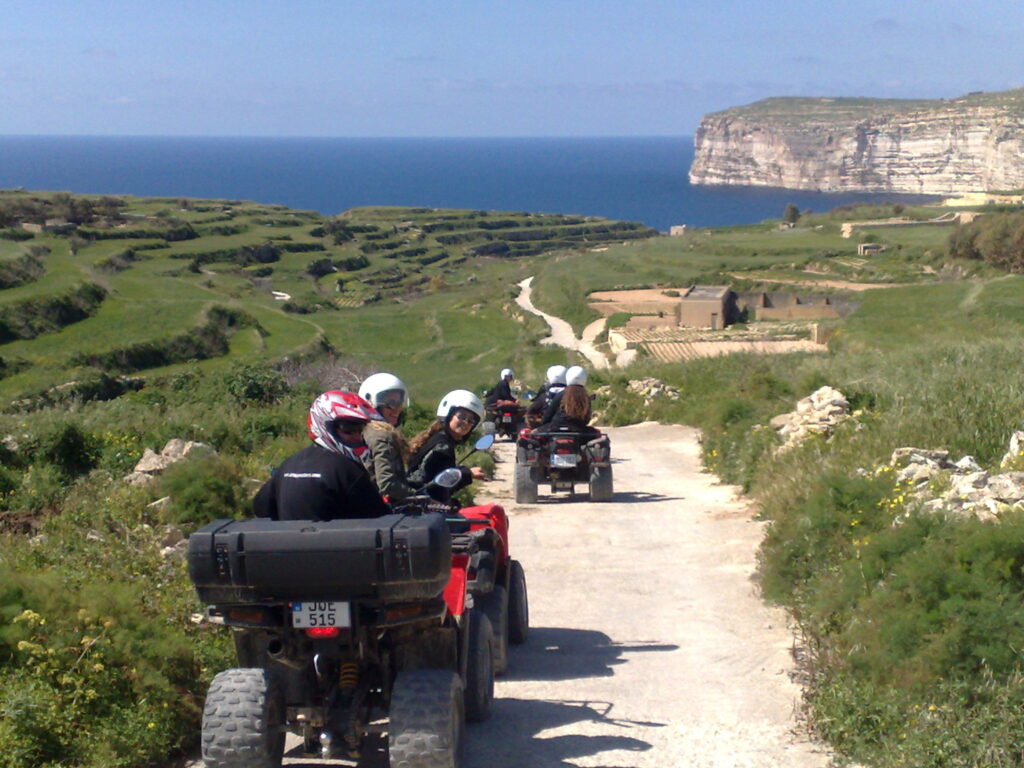 Carefully choose the itinerary that captures your imagination and get ready to fully immerse yourself in this extraordinary experience!
Book your adventure with Sicilying now!