In this article, we will immerse ourselves in the unique atmosphere of the eighteenth and nineteenth centuries, exploring the city's hidden treasures and finding out what to do if you are in the localities of Palermo and Monreale.
Palermo is a city full of history, culture and art rooted in the rich fabric of ancient Mediterranean civilizations.
Flavors, Colors and Folklore
Travelers who cross Palermo's threshold are enveloped in a swirl of oriental scents, colors and enveloping sounds. The city's historic and folk markets capture the essence of this unique sensory experience, featuring typical vendors who fill the air with lively voices. In the picturesque streets of the old town, shoppers can find everything from vintage to second-hand goods.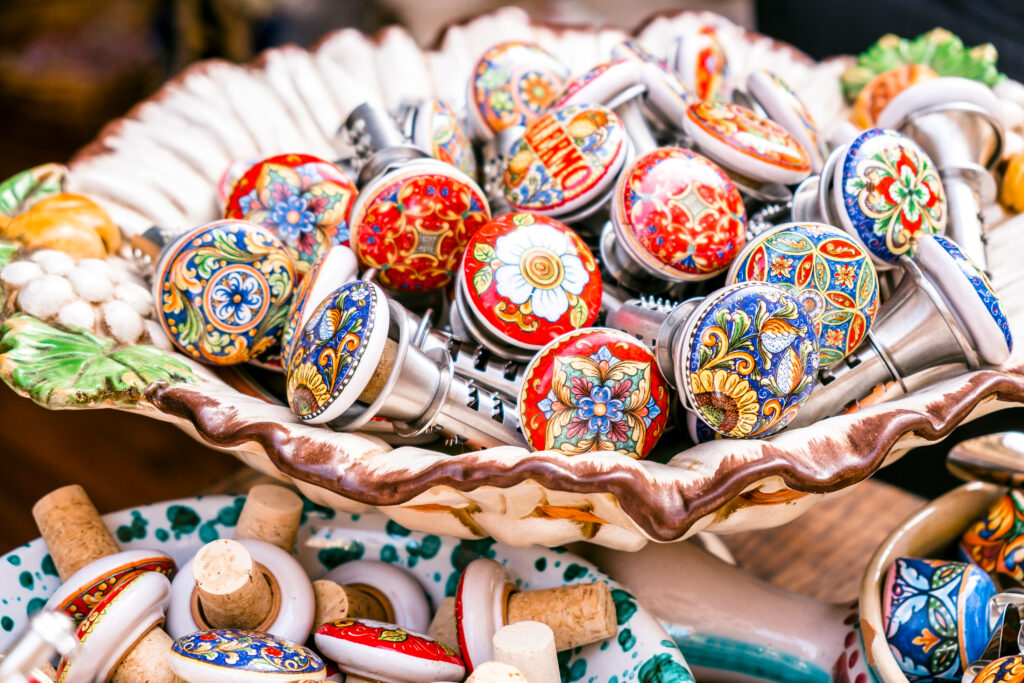 Palermo Eclectic
Palermo is a true melting pot of cultures, a place where the past blends harmoniously with the present. The city boasts a diverse beauty that reflects the influences of ancient civilizations, both in art and local customs.
Every evening the historic center comes alive and its inhabitants are ready to rediscover their city. The province of Palermo is a great container of rituals, traditions and festivals in the takes on a deep and at the same time spectacular atmosphere.
One arrives in Monreale from Palermo, following the beautiful road axis that starting from the sea, from the Cala, the ancient port of Palermo and crossing the capital (Corso Vittorio Emanuele) continues to Corso Calatafimi and along the "stradone for Mezzo Monreale", one continues to go up between hairpin bends and splendid views of the valley.
Monreale is world famous for its splendid Cathedral.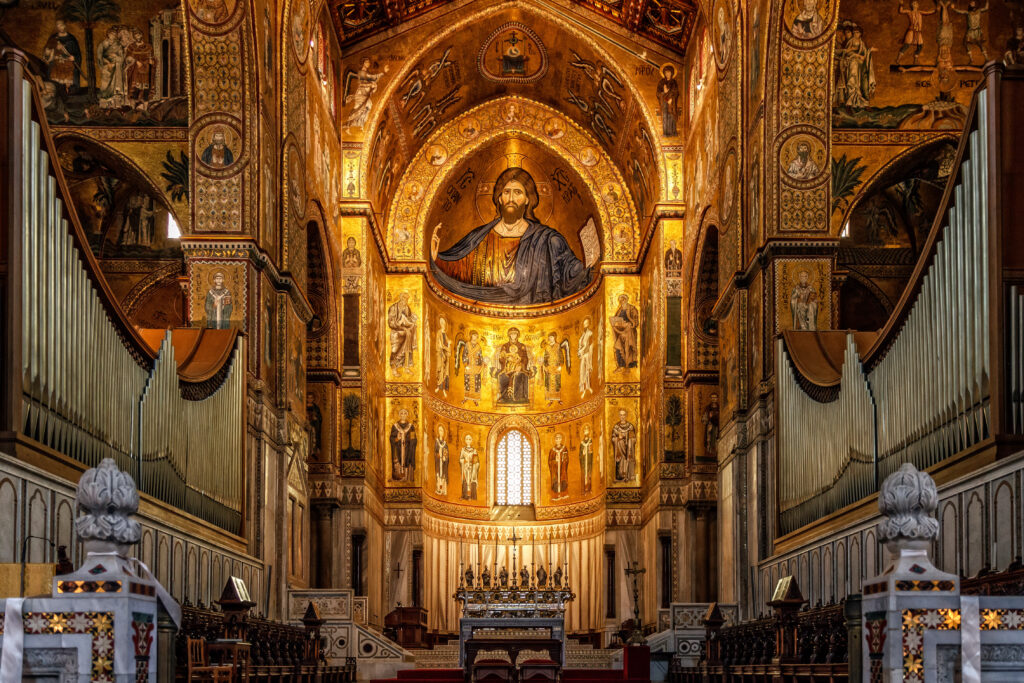 The Cathedral of Monreale
The Cathedral of Monreale represents the union between the severe Norman culture of the facade and the Islamic and Byzantine influences of the interior. Inside, the walls are completely covered with mosaics and tell the story of Jesus through images, colors and shapes studied in every detail.
The church is the most important example of Norman architecture in Sicily: northern taste is flanked by classical elements, translated and interpreted by the Arab and Byzantine craftsmen who still inhabited the island at the time of construction and worked assiduously.
The overall view is for visitors a spectacle for the eyes that is jaw-dropping and makes any verbal description difficult. From the southern side of the Church one then enters the cloister. Even more spectacular, romantic and evocative is the view that Monreale manages to give in the evening.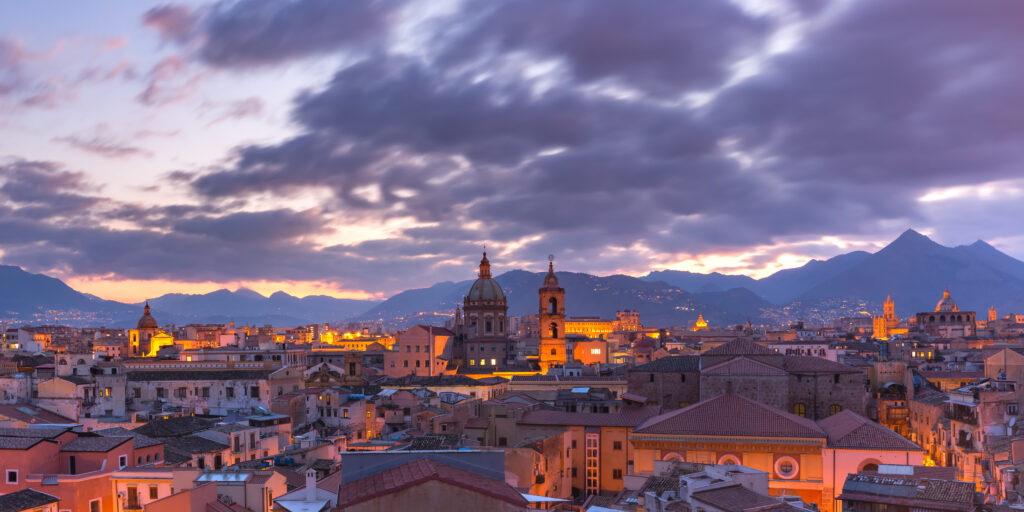 If you would like to learn more about how to explore these locations and have a unique experience through the centuries, our experienced team is ready to help you plan your trip.