Palermo, the picturesque Sicilian city, tells centuries-old stories through its winding streets and ancient monuments. Like many Sicilian cities, Palermo has undergone numerous foreign dominations that have left an indelible imprint on its architecture and culture.
If you only have a few days to explore this fascinating city, don't worry: we have prepared an itinerary that will allow you to immerse yourself in its unique and fascinating history.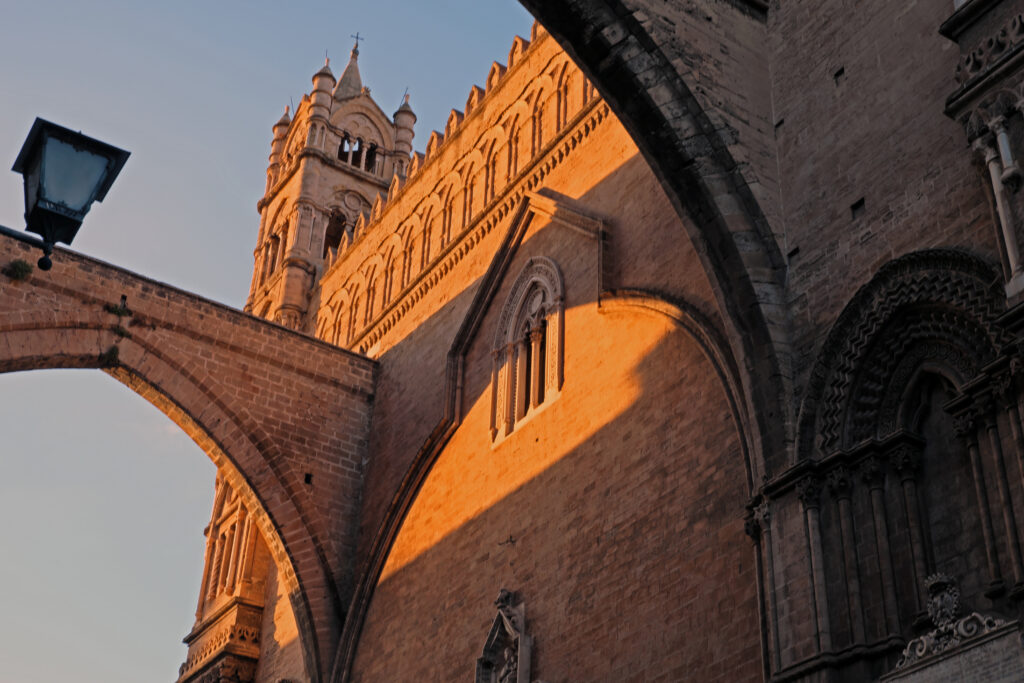 Mosaic of cultures
The historic center of present-day Palermo began to take shape during the Arab rule (831-1072 AD) of whose Emirate Palermo was the capital.
The subsequent Norman conquest, which confirmed Palermo as the capital of the nascent Kingdom of Sicily, while almost completely destroying the original Arab architecture, incorporated some of its features into that highly original and unique artistic expression that goes by the name of Arab-Norman architecture (12th–13th centuries).
Begin your journey in the heart of the historic center, where the Arab influence is still tangible. The Norman Palace, with its sumptuous Palatine Chapel, is an example of a masterpiece of Arab-Norman architecture.
From here, direct your steps to the nearby Church of S. Giovanni degli Eremiti, famous for its striking red domes, and the majestic Palermo Cathedral, a witness to the glorious Norman era.
Next, head to the center proper and, near the Quattro canti, discover the enchanting mosaics of Santa Maria dell'Ammiraglio, known as the Martorana, along with the nearby Church of S. Cataldo.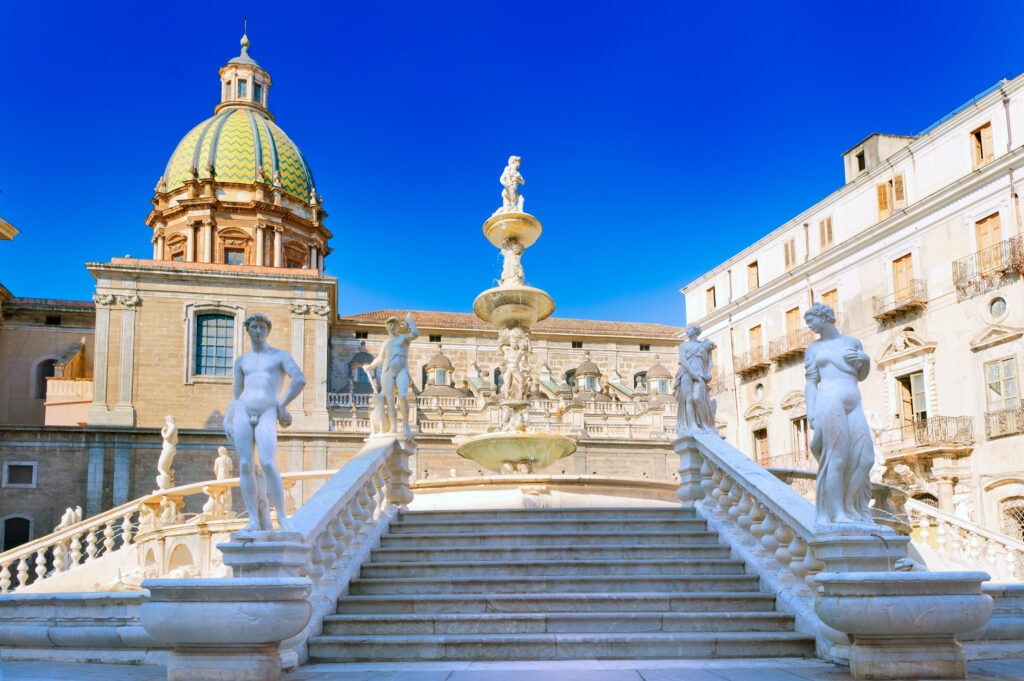 As you move away from the historic center, immerse yourself in the Baroque beauty of Palermo. Between the 16th and 18th centuries, which the city took on during the period of Spanish rule.
Getting lost in the streets of the center will allow you to admire the civil buildings of the Zisa and Cuba, as well as the splendid churches of S. Giovanni dei Lebbrosi and S. Spirito, also known as the Church of Vespro.
Excursions outside the city
A short distance from the city, in Monreale, is the Cathedral of Monreale, a masterpiece of Byzantine art with breathtaking mosaics. Explore the interior of the cathedral, admire the details of each mosaic and relax in the striking Cloister, an oasis of tranquility and beauty.
In the opposite direction, toward Messina, you will find the striking Cefalù Cathedral, a perfect example of Norman architecture with breathtaking panoramic views.
Before you leave, be sure to visit the Mandralisca Museum, which houses a vast collection of art and historical artifacts that will help you better understand the rich history of this region.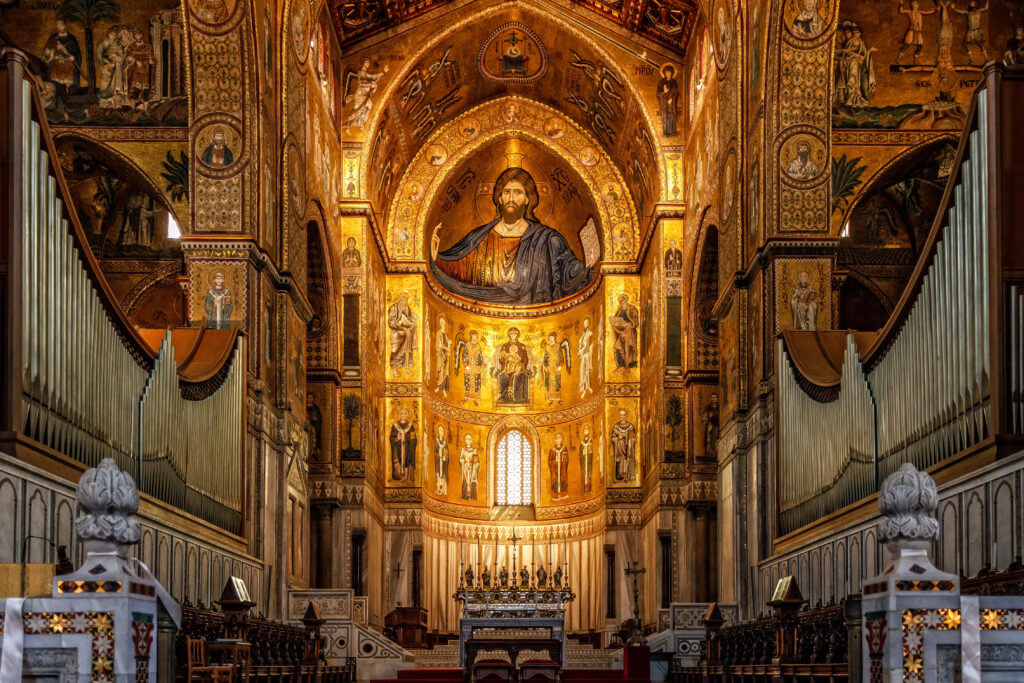 Whether you are a history buff, an art lover or simply a curious traveler, Palermo will welcome you with open arms, ready to reveal its centuries-old secrets.
Many of our proposals are waiting for you for an unforgettable stay!