Welcome to an exciting trip of discovery of Agrigento, a land where unspoiled nature and age-old traditions intertwine. From fascinating nature reserves to vibrant folkloric celebrations, this article will guide you through Sicily's most striking itineraries, offering a compelling look at local folklore and breathtaking landscapes!
Nature reserves
If you are a nature lover, Agrigento and its surroundings offer a one-of-a-kind experience. Just 15 kilometers from the city, in the direction of Aragona, is the Macalube Integral Nature Reserve, managed by Legambiente.
This enchanted place is home to the rare phenomenon of volcanoes that erupt mud and clay, creating a unique geological and climatic spectacle. Here, flora and fauna mingle in an extraordinary environment, providing breathtaking scenery at every turn.
For coastal lovers, the Torre Salsa Oriented Nature Reserve, managed by the WWF, is a hidden paradise between Siculiana Marina and Eraclea Minoa. Here, coastal cliffs shimmer with chalk crystals, spectacular dunes alternate with lonely beaches, creating a pristine and fascinating environment.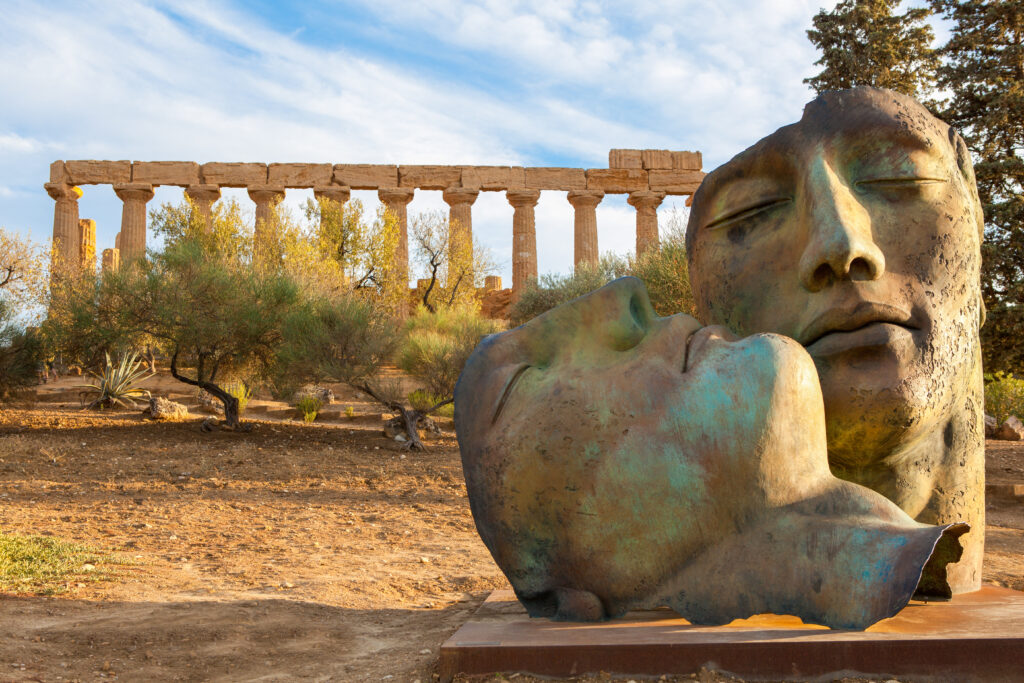 Another naturalistic gem is the Kolymbethra garden, located in the heart of the Valley of the Temples. Managed by the FAI, this place not only contains fascinating archaeological finds, but also offers an extraordinary variety of Mediterranean vegetation, including citrus, almond and olive groves. It is an authentic oasis of tranquility that brings you closer to the beauty of Sicilian nature.
For adventure lovers, Lake Arancio is a paradise to explore. Located between the municipalities of Sambuca di Sicilia, Santa Margherita di Belice and Sciacca, this artificial reservoir has been transformed into an interesting naturalistic oasis thanks to the careful management of LIPU. Among the surrounding woods, you will find equipped areas for an unforgettable day outdoors.
Folklore
But a trip to Agrigento also means getting to know a land of traditions and folklore. Every town in the province offers unique patronal festivals.
For example, the Easter Arches in S. Biagio Platani are a fascinating competition between local fraternities, who build triumphal arches using only natural materials. This age-old tradition is now celebrated in the Easter Arches Museum, which displays masterpieces from past editions and offers insight into the creative process behind these temporary works of art.
Also, don't miss the famous Almond Blossom Festival, an international celebration held March 9-17, 2024. This colorful and lively festival brings to life the authentic soul of Sicily, with folk groups from around the world coming together to celebrate the region's agricultural and cultural traditions.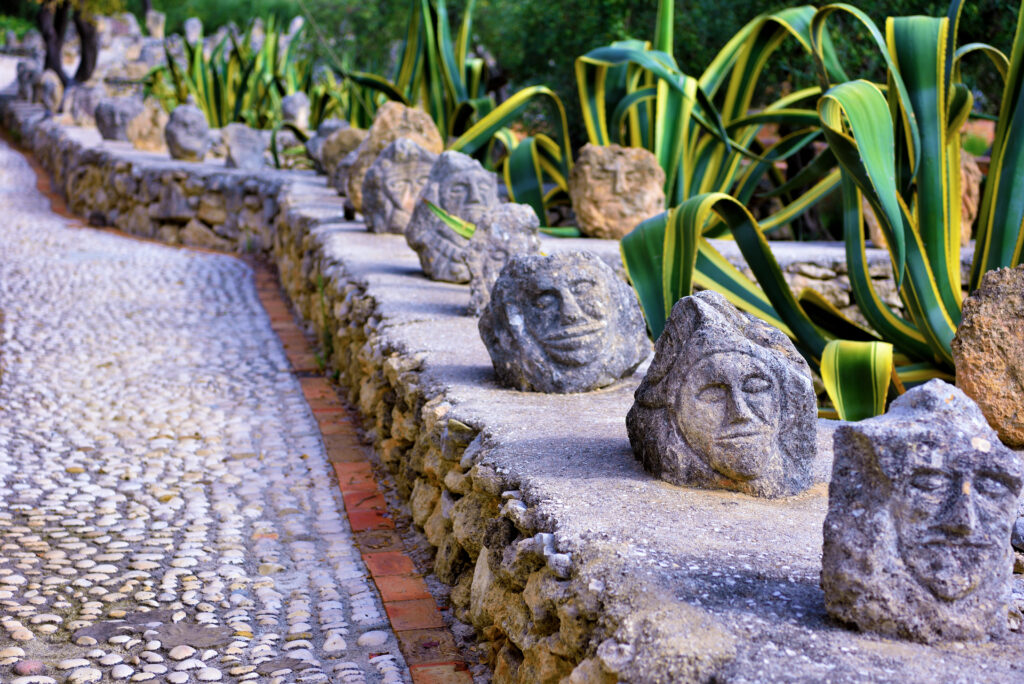 Finally, for a full immersion in the history and culture of Sicily, visit the small but well-kept museums of Agrigento, Montallegro and Casteltermini. These museums tell stories of daily life, agricultural activities, pastoralism and crafts that have shaped local communities over the decades.
In a charming corner of Sciacca, at the foot of Mount San Calogero, stands the Castello Incantato, a unique open-air museum. Here, naif artist Filippo Bentivenga has sculpted hundreds of heads that narrate the events and dramas of his life, creating a magical and surreal atmosphere.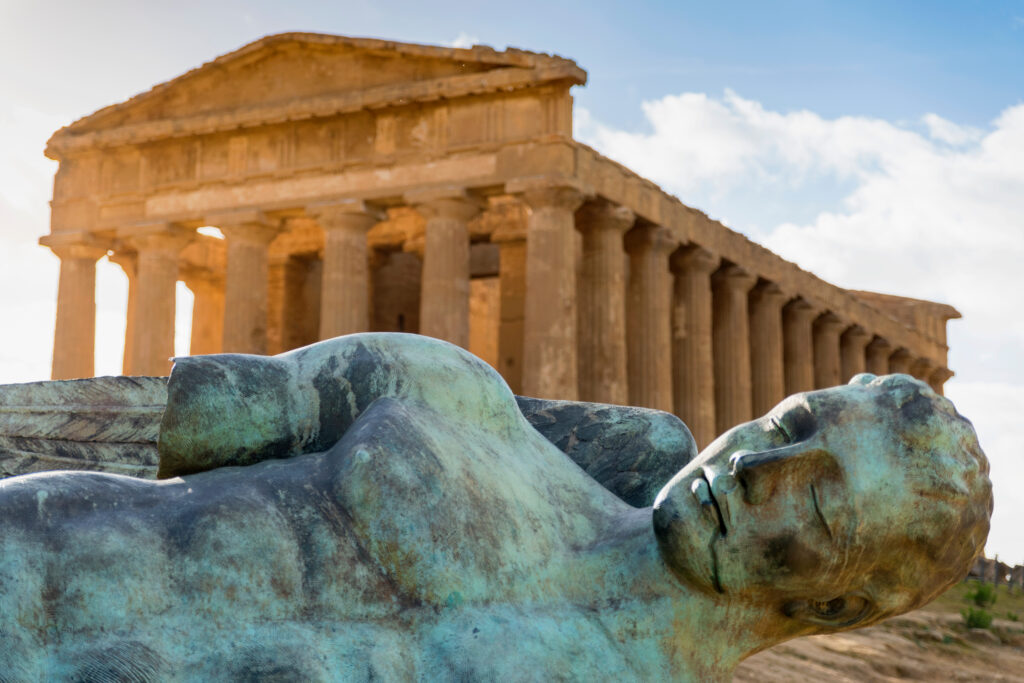 Agrigento is a journey through the unspoiled nature and fascinating traditions of Sicily, an experience that will leave you enchanted and eager to discover more and more of this extraordinary land.
We are here to help you make your trip as extraordinary as possible.