Sicily, with its thousands of years of history, enchanting beaches and delicious cuisine, is a dream destination for anyone who wants an unforgettable travel experience. Among the island's many hidden gems is the city of Messina, a treasure to discover for anyone seeking a combination of Sicilian culture, nature, and authenticity.
In this article, we will take you on a discovery of Messina, while also providing some fascinating trivia that will make your visit even more special.
History
Messina, located at the northeastern tip of Sicily, is a city with a rich and fascinating history. Founded by the Greeks in the 8th century BC, it has gone through a succession of conquests and dominations, including Roman, Byzantine, Arab and Norman.
This rich past is reflected in the city's architecture and culture, creating a unique mix of influences!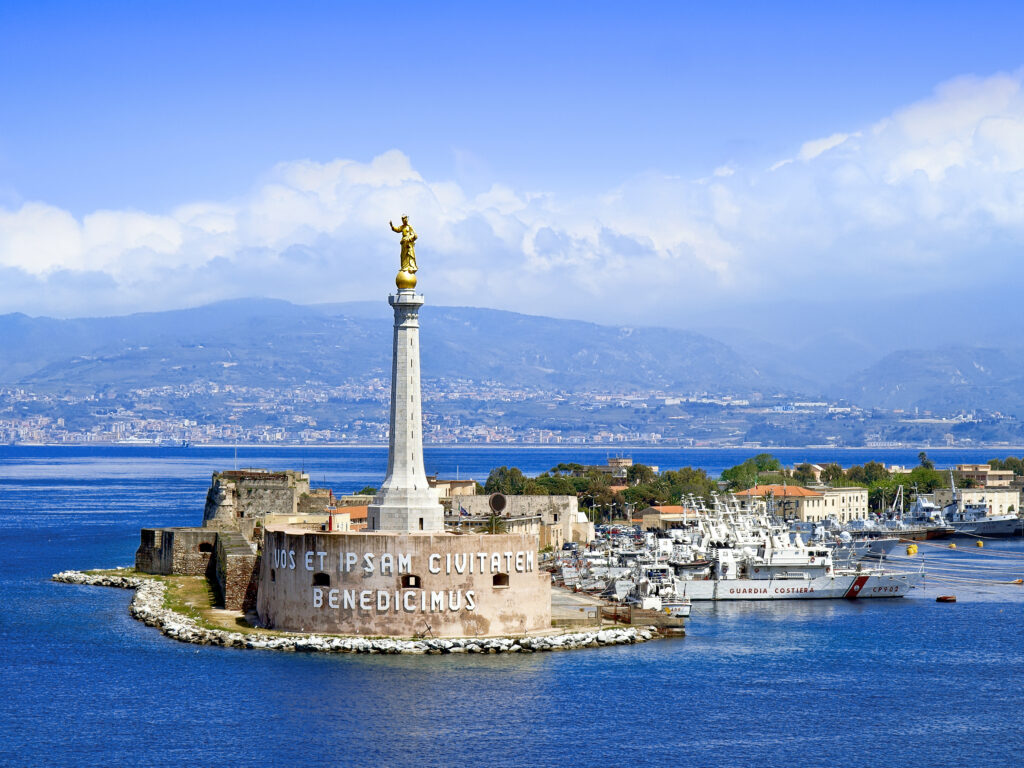 What to do in Messina
Admire the world's largest astronomical clock: every day at 12 o'clock you can witness an extraordinary spectacle, with mechanical figurines depicting scenes from Messina's history and the ringing of bells.
Visit the Montalto Sanctuary: this religious shrine offers breathtaking panoramic views of the city and the surrounding sea. It is also a place of great spiritual importance to the people of Messina.
Stroll through the Piazza del Duomo: Messina's main square is dominated by the Cathedral and its bell tower.
Taste Sicilian cuisine: Messina is famous for its delicious cuisine. Be sure to try local dishes such as pasta with sardines, Sicilian granita, and cannoli. Local restaurants offer authentic culinary experiences.
Visit the Ganzirri Lakes: they have been declared a particularly important property of ethno-anthropological interest, as they are home to traditional production activities related to mussel farming and telliniculture.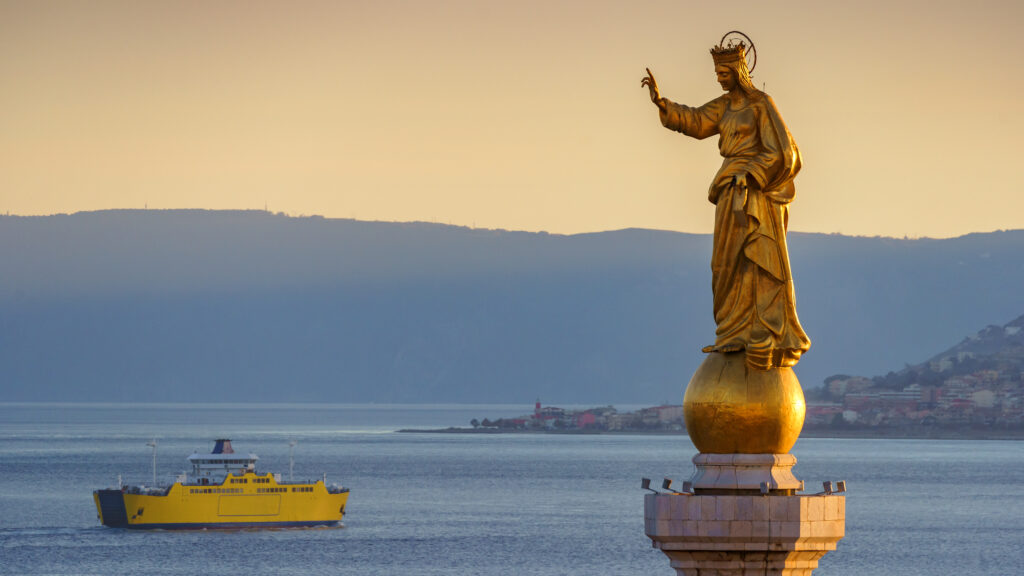 If you are planning a visit to Sicily, Messina should definitely be on your list of destinations to discover.
We are here to help you make your trip as extraordinary as possible.