The view of the Sicilian coast by the sea is absolutely unique. Some of the coves in the Aegadian Islands are only accessible by boat given their very particular position that does not allow easy access. The best Aegadian Islands boating holidays offer you the opportunity to discover all of them.
Let's explore together which are the most beautiful coves only accessible by sailing boat at the Aegadian islands.
FAVIGNANA
CALA ROSSA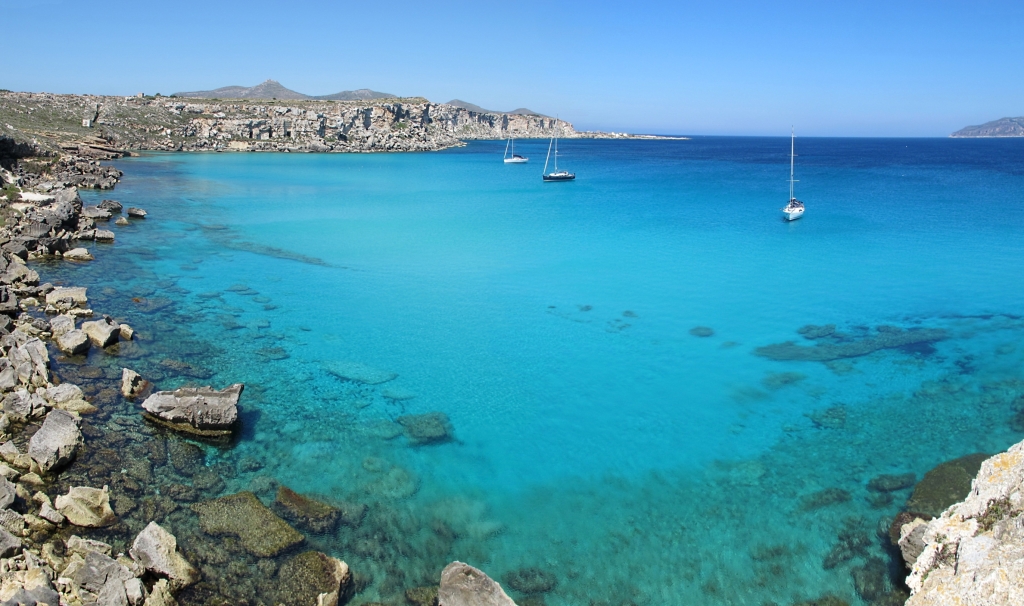 This marvelous inlet nestled among white rocks and the dense vegetation is very hard to reach from the land. If reached by the sea it will give you an unforgettable swim in pristine waters that you will hardly find anywhere else.
CALA DEL BUE MARINO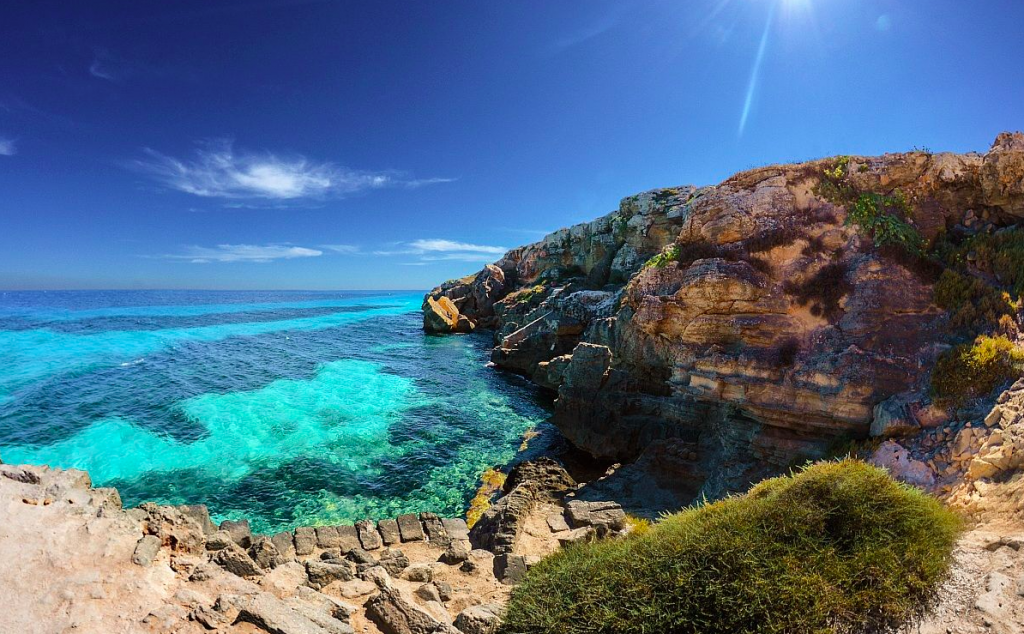 Another incredible inlet also presenting a series of caves. It is found between Cala Rossa and Punta Marsala, which is an area rich in sea currents. This inlet is perfect if you want to snorkel, dive, plunge or take underwater pictures: it is a real paradise!
LEVANZO
CALA FREDDA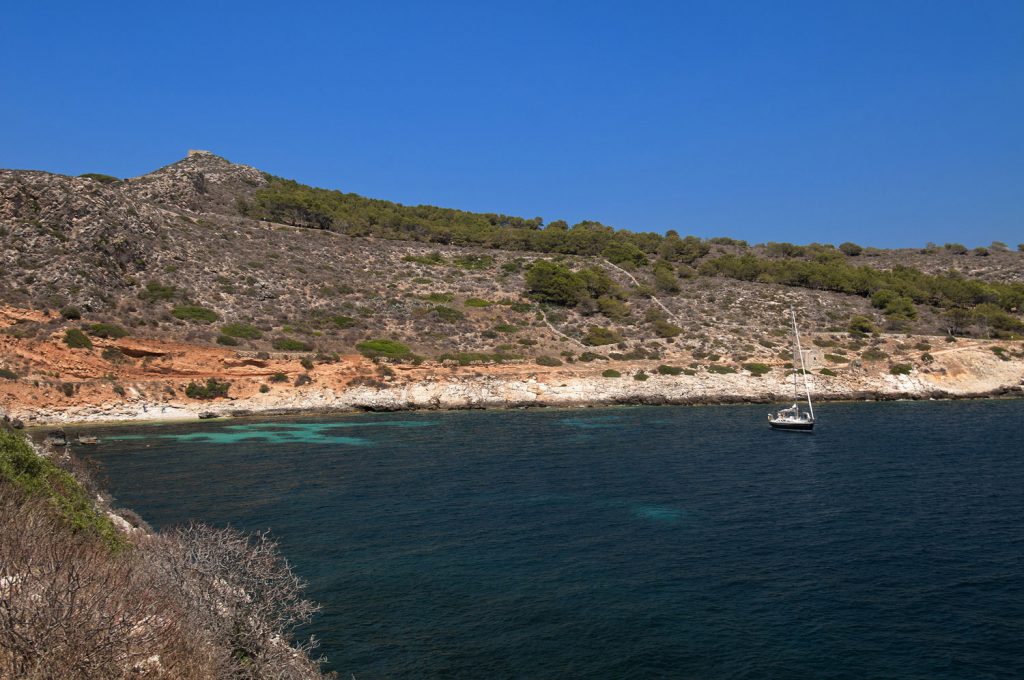 This is a paradise made of sand and gravel washed by pristine waters. This cove is quite sheltered from the marine currents hence you will be able to enjoy long swims in its crystalline waters while being all around surrounded by a wild vegetation.
CALA CALCARA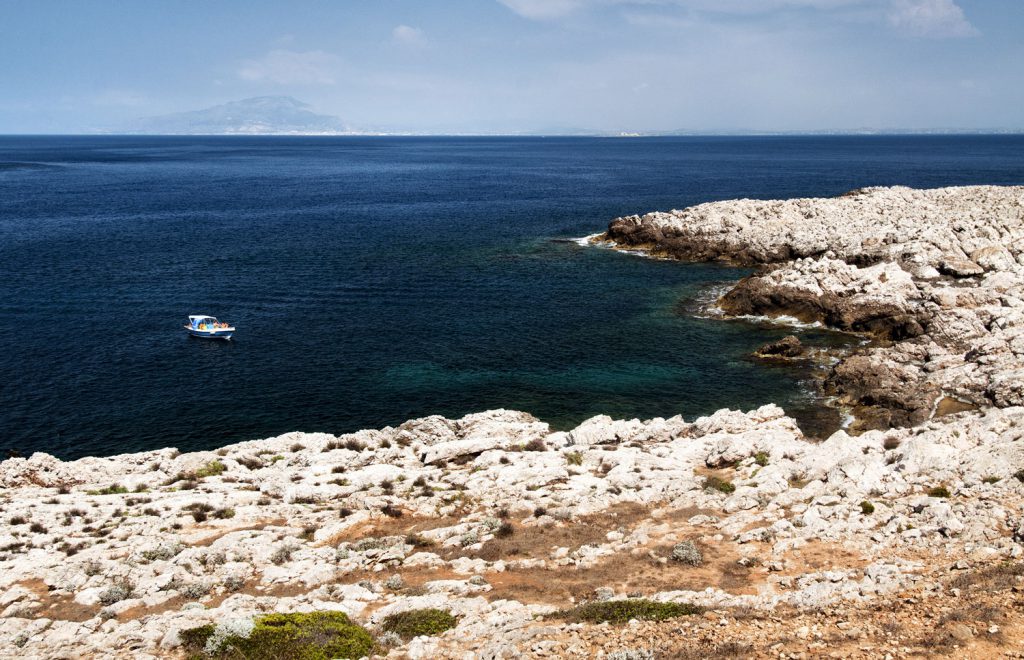 Here you will find the most beautiful sea bottoms of the island, particularly on between Cala Calcara and Cala Minnola. By diving 200 m off the coast, you will see that the coast is rich in flora and that the sea is highly populated with fish. It is also possible to reach this cove by land but the path is quite long.
MARETTIMO
SPIAGGIA DEL CRETAZZO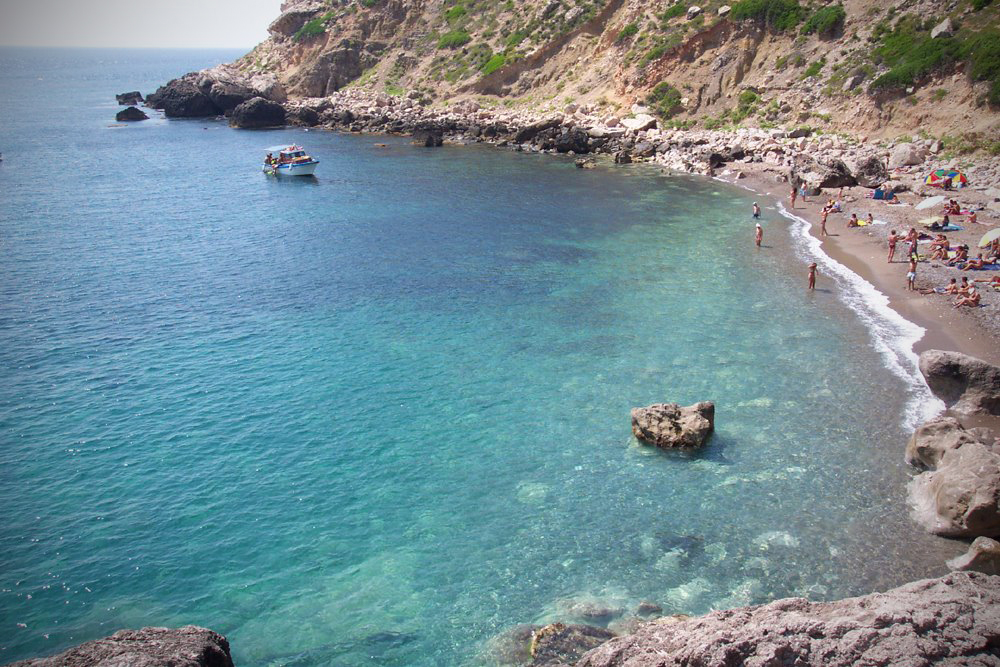 If you wished to reach this beach from the land, you would need to walk an hour and a half from the center. This cove, made of small rocks it is breathtakingly beautiful and perfect to reach by sailing boat!
CALA NERA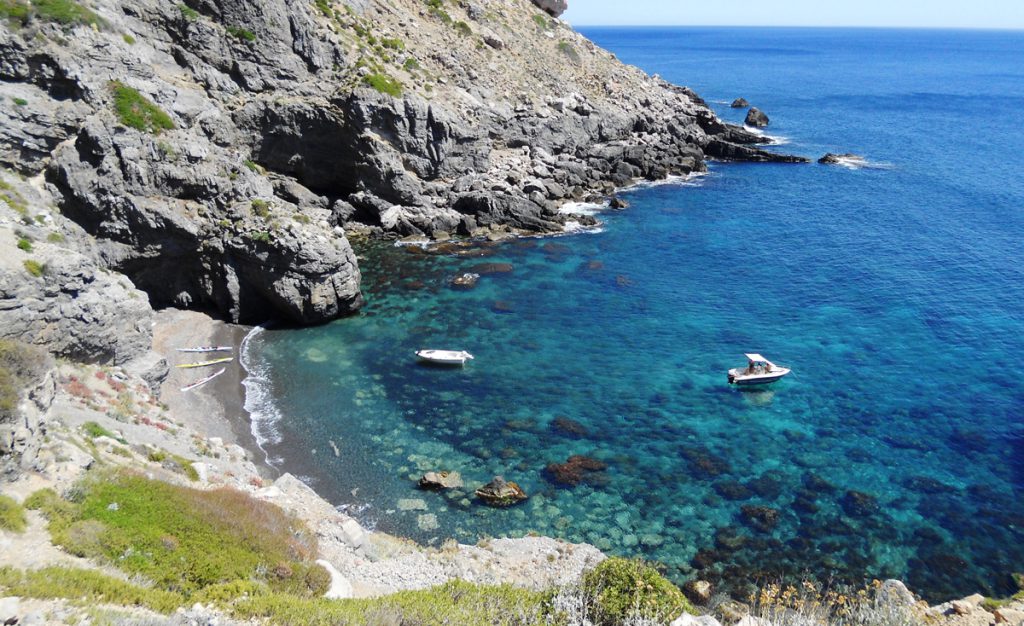 This is probably the most charming beach of the island. It is fully surrounded by a very steep coast and it is impossible to reach it from the land. The only way to get here without a boat is to descend to the sea from the rocky cliff and then swim. Uphill by the beach there is the Punta Libeccio lighthouse.
We have here presented to you our selection of the most beautiful coves and beaches accessible by sailing boat in the Aegadian Islands. You can easily reach the Aegadian Islands by hydrofoil from Trapani and have a wonderful stay, however the experience of a week sailing around the islands is unrivalled.
In any case, you can count on us to organize your trip: we will give you the best solution tailored on your needs.
In alternative to the sailing boat, should you have less time or should you prefer another type of boat, there are many options to still reach the islands: dinghies, boats and motorboats.